We can't do a Speed-Dating, er, Speed-Tasting, without doing red wine!
Here's part 2 of my #WBC17 Live Wine Blogging, RED WINES!

A reminder, the basic setup is kind of like  speed dating for wine: a table of wine writers get 5 minutes with the winemaker/representative in which we must: say hello, get a quick introduction to the wine, have a quick pour and taste, take a picture of the bottle, and crank out a 140-ish character-sized review ALL WITHIN A FIVE-MINUTE WINDOW! You think your job is crazy? This is a wild wine tasting!  Check these out for what you think you'd enjoy- and if you don't see them locally, find them online!
READY, TABLE FIVE?
GO!!!
2013 Mountainside Cabernet Sauvignon, Napa Valley from @AcumenWine.  14.1%abv, SRP $60.
Deep purple, powerful black fruit, high acid, 2nd notes of forest floor, mocha, vanilla  and citrus notes on the long finish. Big fruit in this bottle, saying, "Go Big or Go Home!"  #wbc17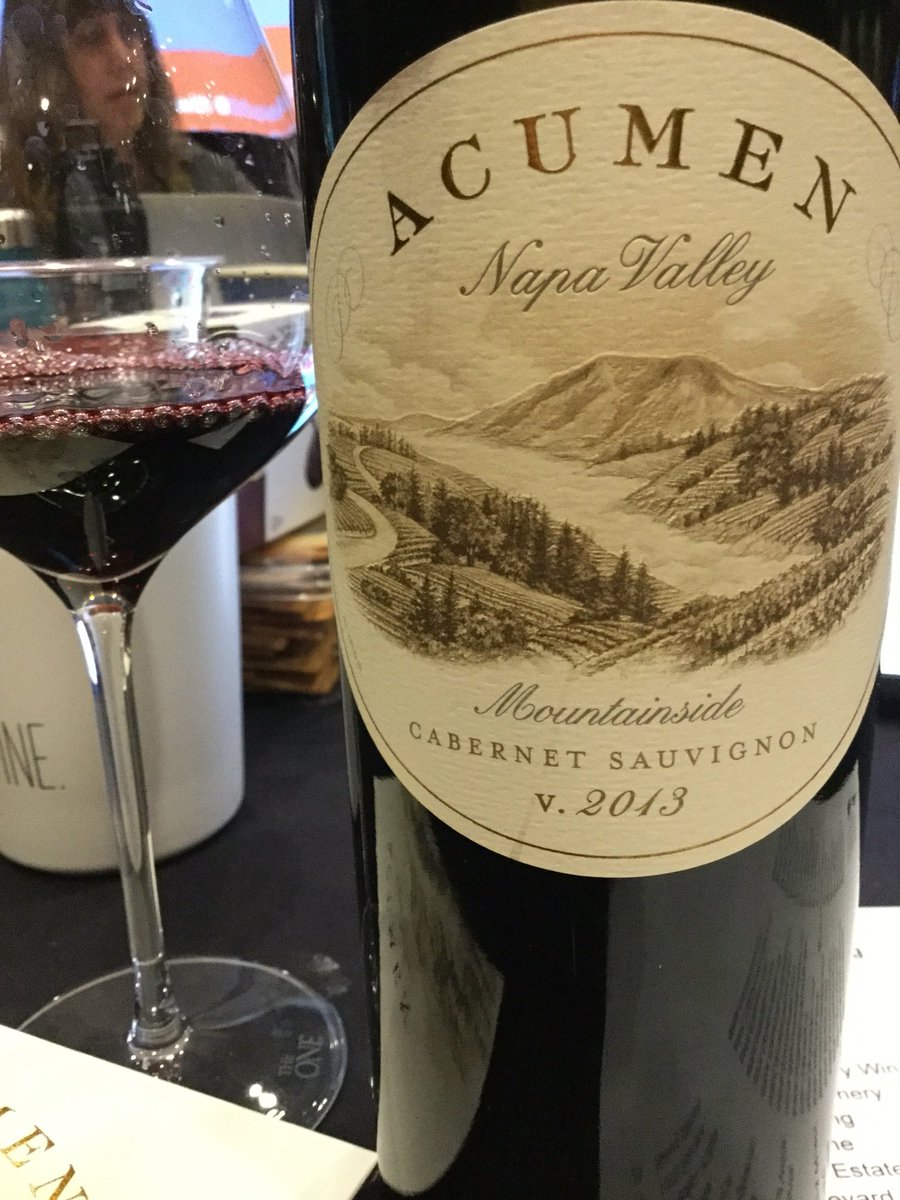 Upshot #UpshotWines from @rsvineyards. Purple color, perfumed cassis nose. Big blackberry fruit with pepper, clove, and baking spices. Great food wine, new release and super tasty! SRP only $28/bottle, w/ 14.5% ABV.  #BuyTheCase  Sonoma blend of 44% Zin with 29% Merlot, 15% Malbec, 7% Petite Verdot, & 5% Riesling. Love the label that shows the schedule after finding the right #brix to pick! The next Sonoma Classic?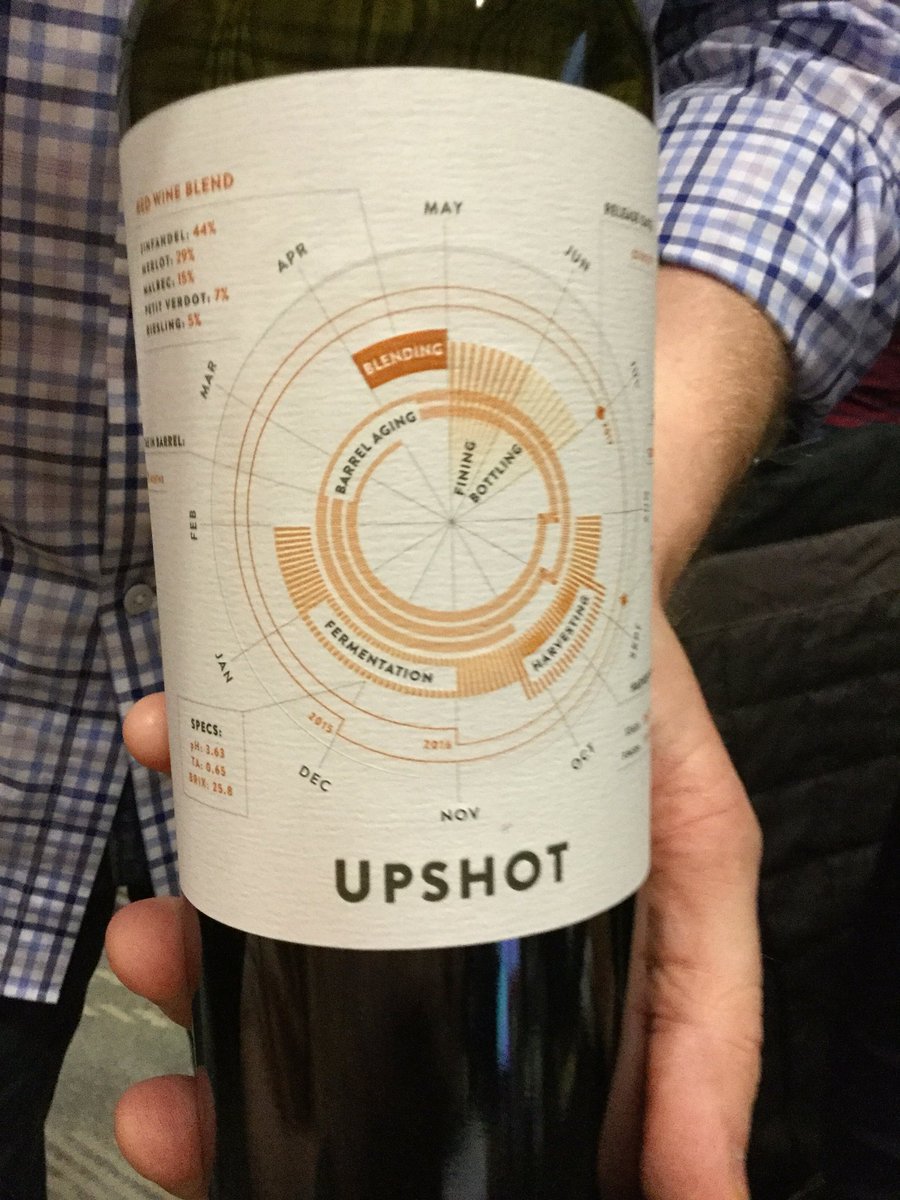 2015 Small Batch Bourbon Barrel Aged Zinfandel from #1000storieswines . Red wine aged in bourbon casks? Some seriously powerful nose and mouth, and big on alcohol. Deep purple color, flavors of big red fruit! An Ass-kicking, motorcycle riding brute of a red! #wbc17 Mendocino fruit is the backbone, $19/bottle, 15.6%ABV.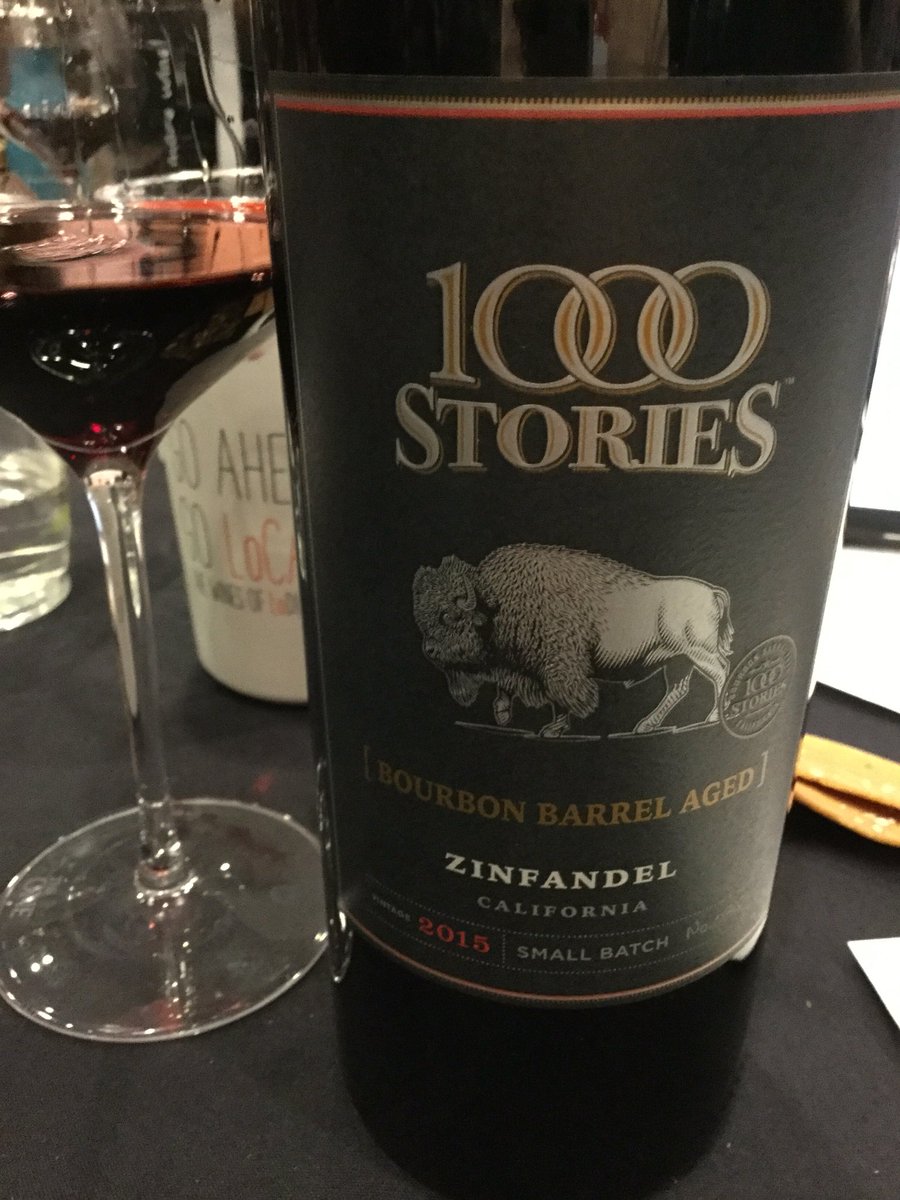 Byck Family Estate's 2015 Pinot Noir; Walter's Vineyard Russian River Valley from @ParadiseRidge. Maroon color,delicate nose, and gentle fruit, so easy going down you'll lull the whole bottle in a flash- easy like Sunday morning pinot. Styled as French as a California wine can be, fruit from Pommard and Dijon 777 clones, all matured in French oak. 13.8%abv SRP $54/bottle.  #wbc17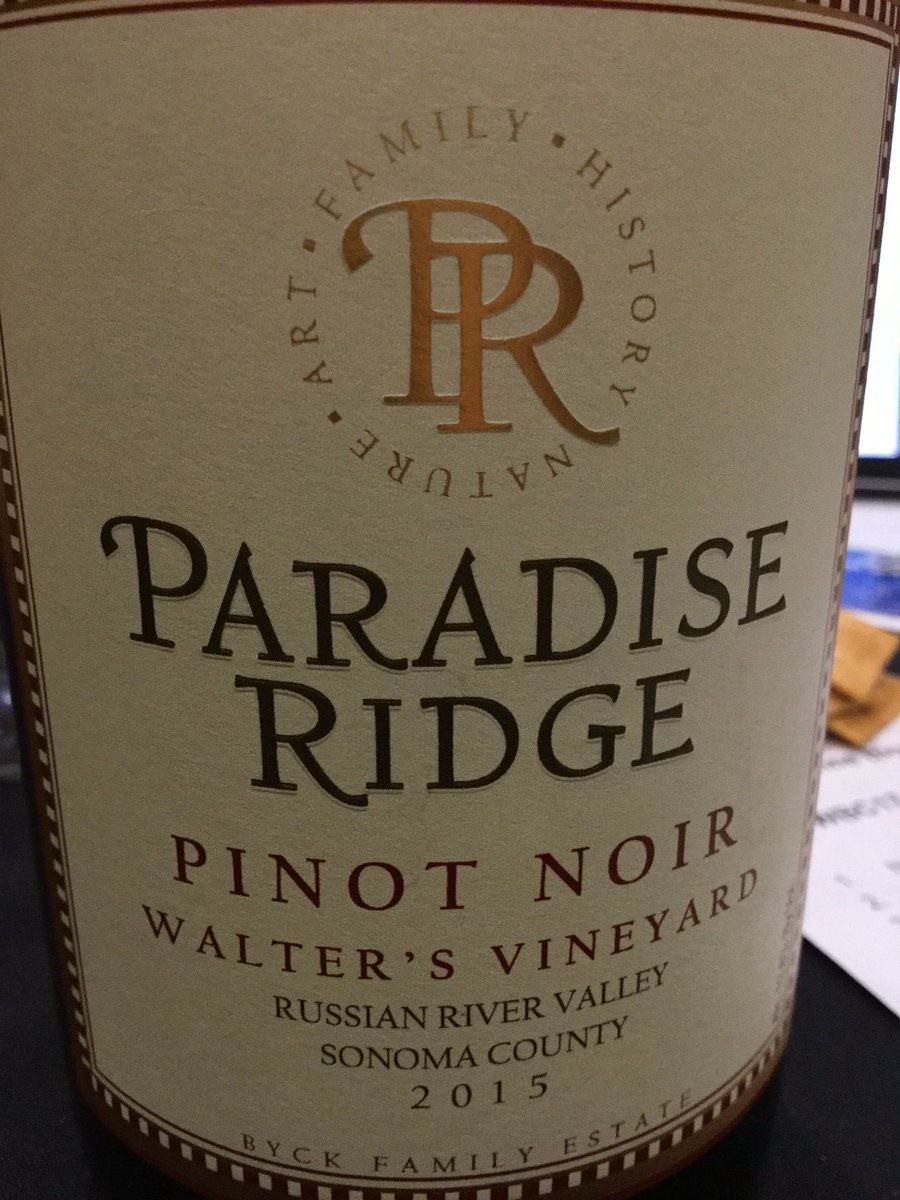 Gracianna's Russian River Valley 2015 Reserve Pinot Noir. Garnet in color, raspberry nose, very green with a red rush of cassis and cherry; tons of heat on the top palate. French oak, classic pinot with smoky finish. Decant for an hour to really enjoy the supple fruit. 14.8%ABV, SRP $72/bottle.  @GraciannaWinery  #wbc17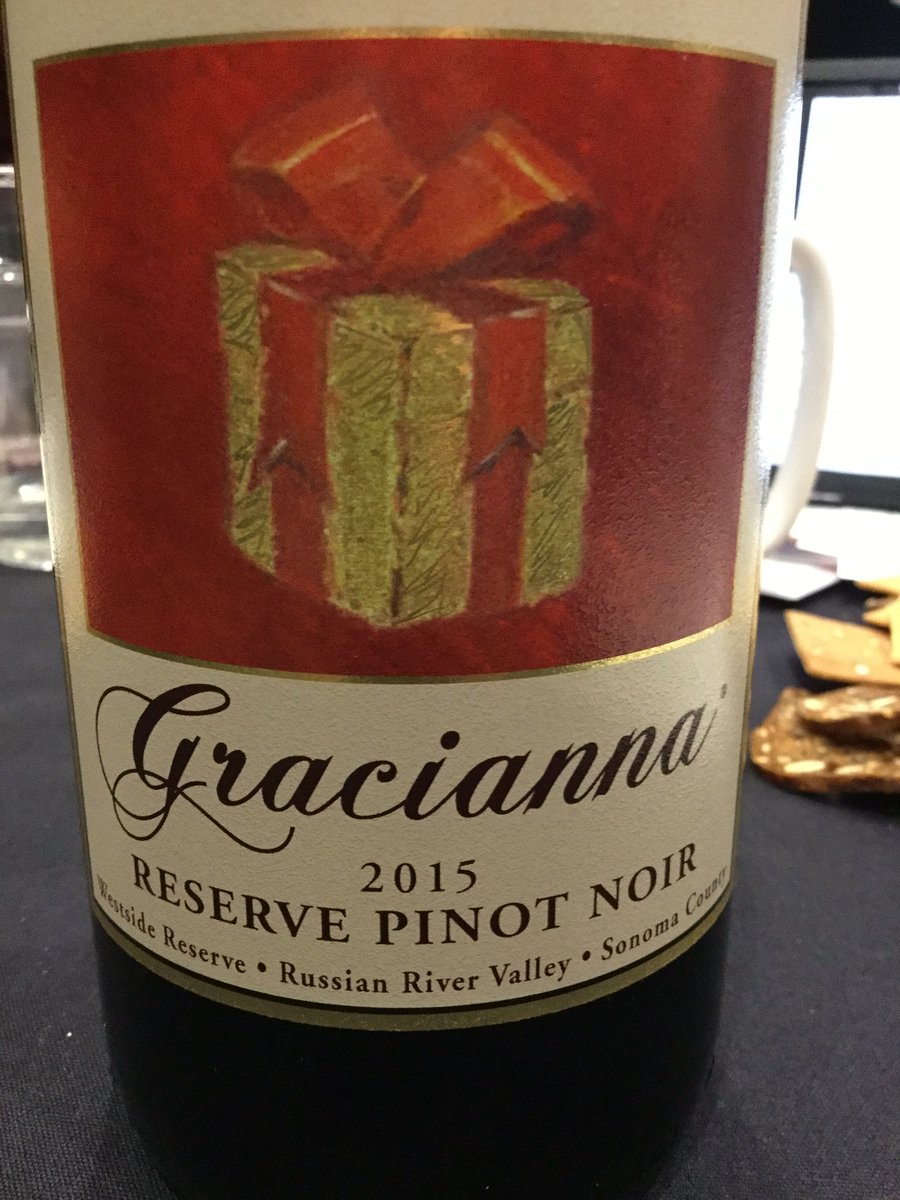 Ready for something new? Try the rare #norton grape and a Missouri wine! Only $25/bottle for this deep purple, almost black, full-bodied wine. BlackBerry, spice, bramble, high acidity and MONSTER tannins: pair with game, or kill the chef and eat him! #FlavorMonster @StoneHillWinery@wbc17@MissouriWines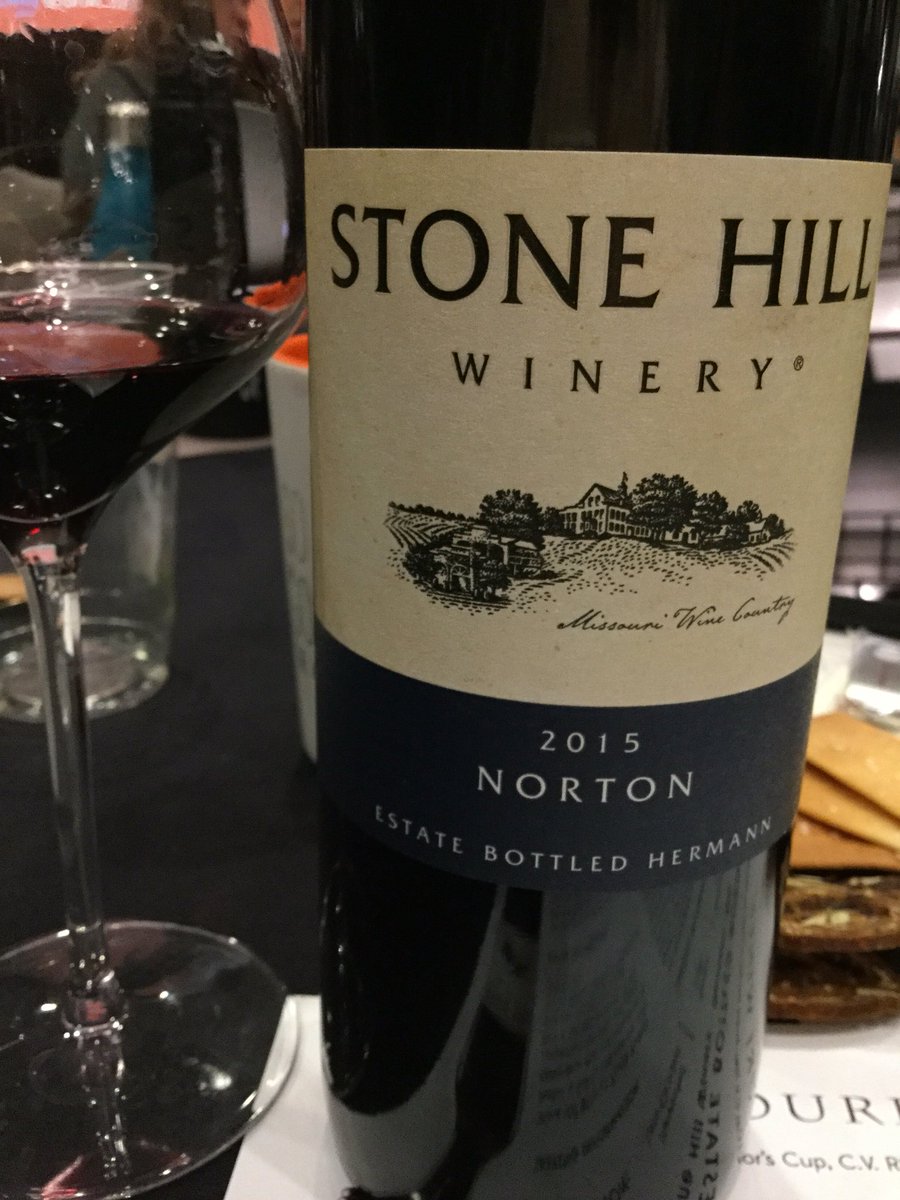 2015 Zinfandel #motherclone : a big, bold, badass of a wine! Tons of red and black berries covered in spice, with notes of sandy loam, coriander and nutmeg on the finish. SRP $19, 14.9%ABV from @Pedroncelli #wbc17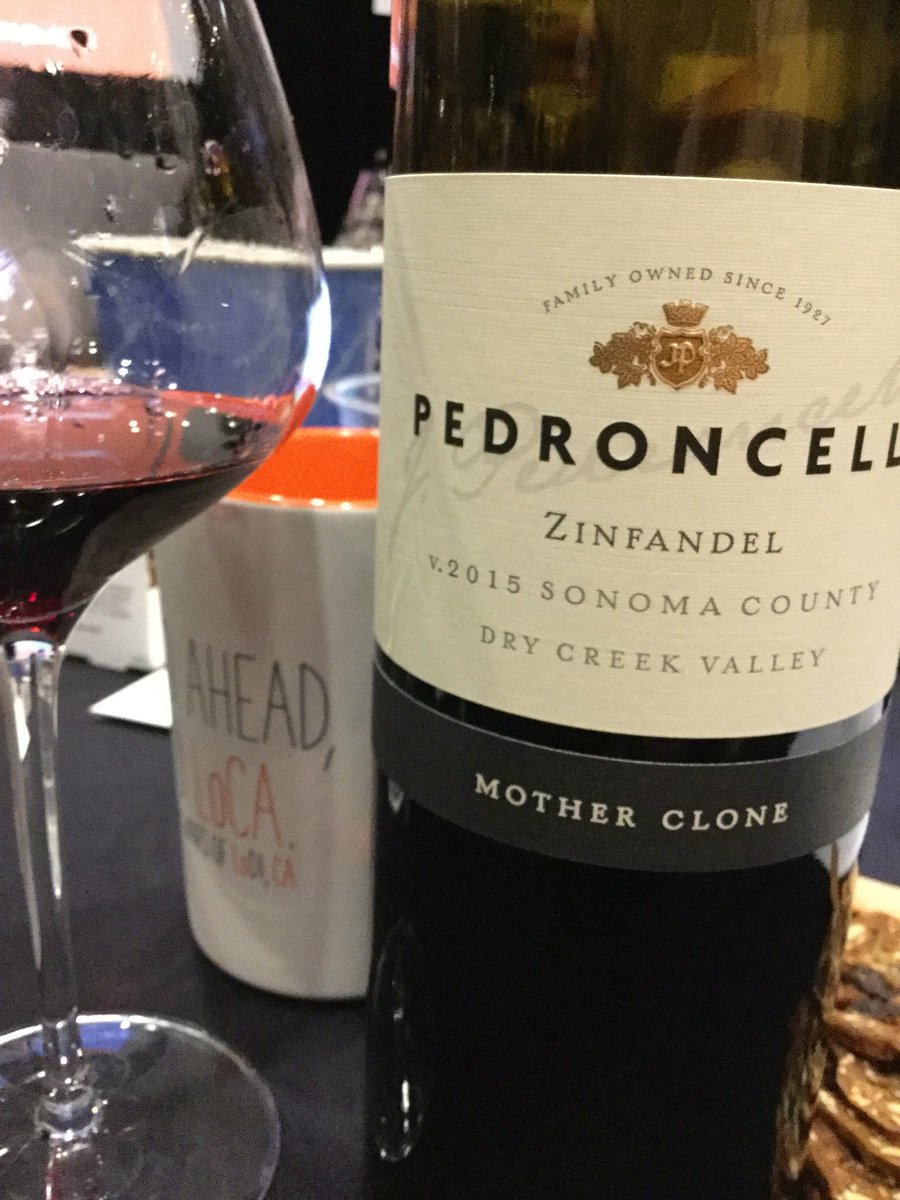 Not to be outdone, the big brother from 
@
Pedroncelli
 arrives, 2015 Bushnell Single Vineyard Zinfandel tasting lusty! Deep purple, singular, focused, and so nice! 16 months in American oak lends vanilla, cinnamon, and a touch of elegance to overcome the bold cowboy and this badass fruit! SRP$30, 15.2%ABV   
#
wbc17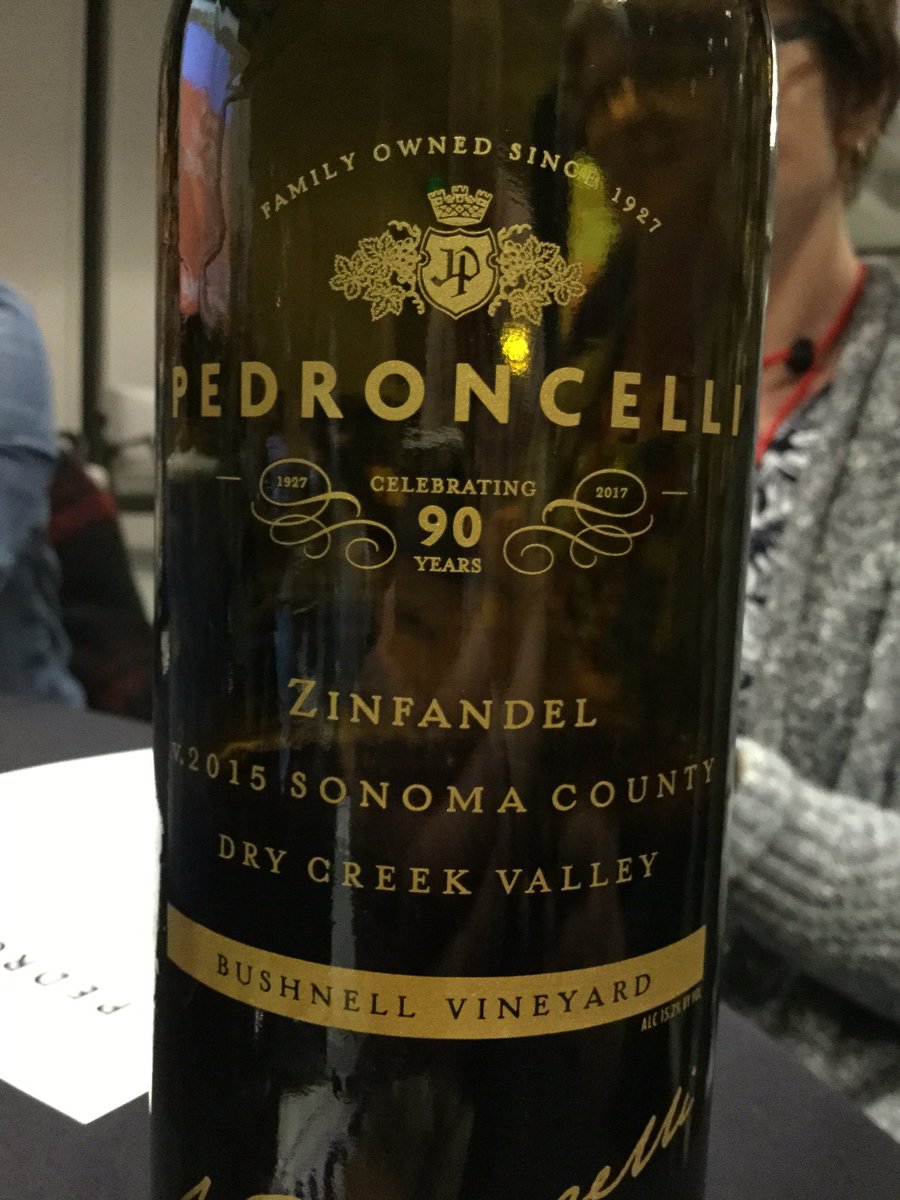 2014 Pinot noir from @papapietroperry lovely garnet color, floral and berry nose, mixed red fruit, delicate and nice, high acidity. You might think cherry cola and cherry pie, with a hint of oaky earth- and you'd be right! Let me drink this in the afternoon shade and watch the sun go down!  $58 SRP, 13.8% ABV #wbc17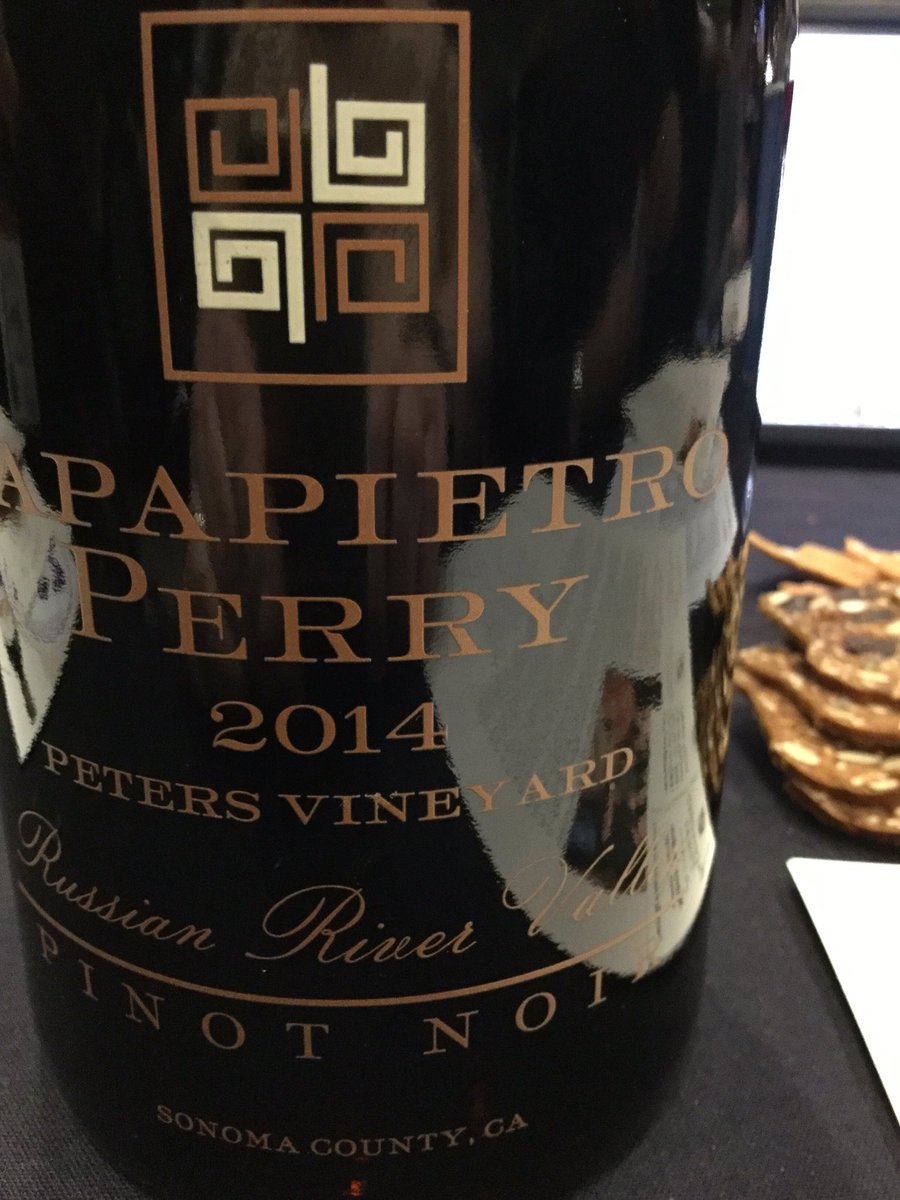 #ohorgasmic Sangiovese from @NakedWines Reserve from Columbia Valley, WA. 18months in oak, big cherry & strawberry and long finish. SRP$70; 14.4%ABV. She will knock you out cold and you'll wake up naked, but probably quite happy! #wbc17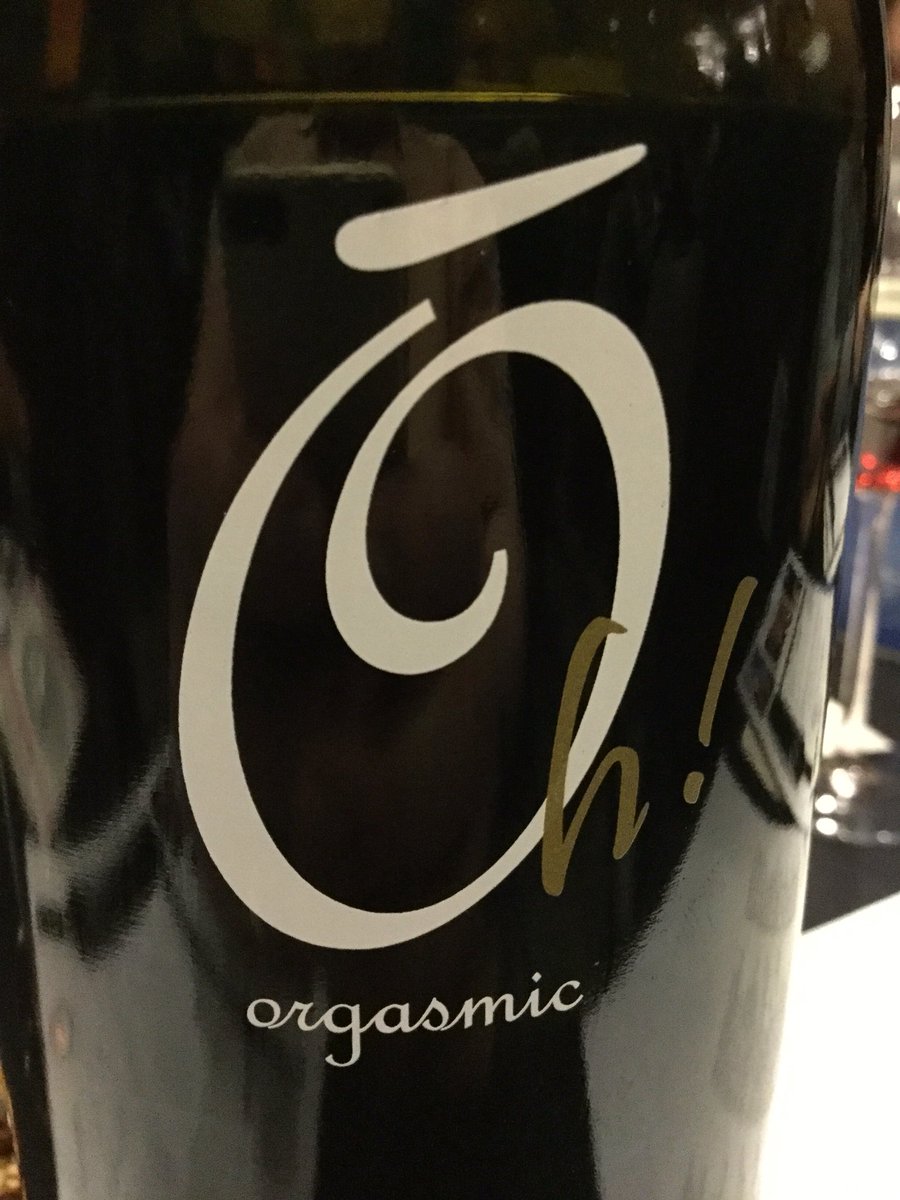 #TraLaLa red blend. Berries and plums dominate the palate in this French merlot/cab/syrah blend. Secondary notes of slate and granite, cocoa and aged oak. This killer food wine sells for a cheap $12/bottle, make it your house red and don't tell the neighbors! 13%ABV #wbc17 @NakedWinesCOM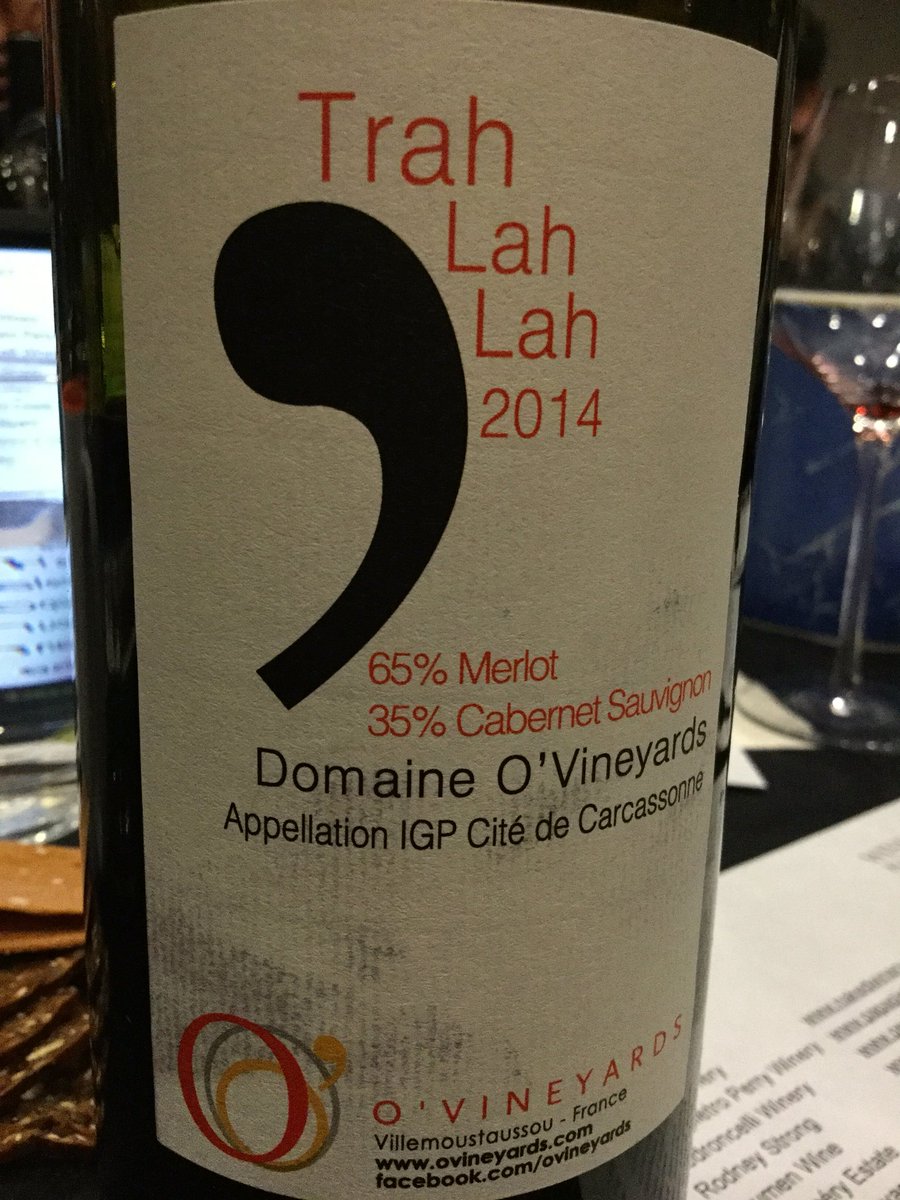 As soon as the last tweet was sent and the timer buzzed, I kept looking for the next wine.
Table 5 (You know who you are! ) is a great group of folks who, while frenzied, can crank out great notes without killing each other! To be accurate, the task is both complicated and quite challenging to get a good (i.e. accurate & with unique perspective) tasting note out AND tweet it out in such short time.
Cheers to you all- everyone who enjoys wine should try speed dating, er, TASTING – and see how it changes the way you talk about wine!
What's the most unusual way you've had to taste and review wines?  
Drop a comment and let me know!